On Saturday, November 3, 2018 the Challenger Learning Center-St. Louis will celebrate its 15th anniversary.

The event will include simulated space missions, drone demonstrations, rocket launches, hands-on activities, plus a special screening of the film, Earthrise. (See schedule of all activities below)
The admission ticket will also include lunch, which is generously being provided by Southwest Food Excellence (SFE).
In addition to joining us on November 3, you can help us celebrate by participating in two competitions:
15th Anniversary Rocket Design Competition: Those who have participated in our Jr. Astronauts or Great Rocket Design Challenge programs know how far even paper rockets can travel when well designed and launched from our compressed-air PVC launcher.  Now students of all ages are encouraged to design their own rocket for our competition on November 3. Awards will be given for design and performance! Please let us know you intend to compete by filling out this Rocket Competition registration form.
Space mission sign-up
A 40-minute simulated space mission is included in the admission price, but spots are limited! After you have purchased an admissions ticket, you can come back to this page and sign up for a space mission here: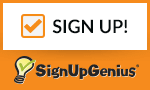 Scheduled Events
10:15 Space Mission
11:00 Earthrise Documentary Screening
11:15 Space Mission
11:15 Drone Demonstration and Drone Girls Book Signing
12:00 Rocket Competition
12:15 Space Mission
1:00 Earthrise Documentary Screening
1:15 Space Mission
1:15 Drone Demonstration and Drone Girls Book Signing
2:15 Space Mission
3:00 Earthrise Documentary Screening
3:15 Space Mission
3:15 Drone Demonstration and Drone Girls Book Signing
All-Day Options
Lunch (11:00-3:00) – Donated by SFE
Hovercraft Bowling
Flight Simulator
Ferguson Fire Engine
Rocket Launches
Aquatic Robot Demonstrations
SLCC Career Coach
Rocket Building
St. Louis School Robotics Association Robot Demonstrations
Hands-On Activities with Boeing, Emerson, WashU, Emerson, Project MEGSSS, Space Frontier, and more!
FIRST LEGO League Practice Presentations (FLL Teams — YOU can practice your presentations here)
Mars Bound Activities
Nominate an Inspiring Teacher
15th Anniversary Logo Display
Gift Shop
…Plus surprise visits from an interstellar guest!
Thank you to our generous sponsors: